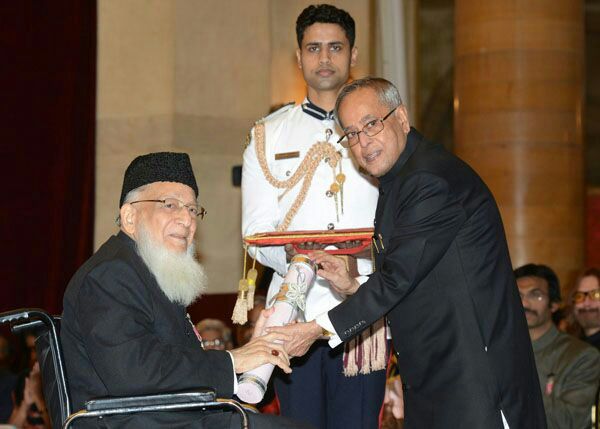 PROF. HAKIM SYED KHALEEFATHULLAH CONFERRED THE AWARD OF PADMA SHRI FOR HIS CONTRIBUTION TO UNANI MEDICINE BY HIS EXCELLENCY PRESIDENT OF INDIA.

"An apple a day won't do", declared a sign outside an allopathic clinic. It might be in lighter vein but the doctor was serious. Over the past few years he has steadily lost his patients to Herbal Medicine Viz., Ayurvedic, Unani and other indigenous systems of Medicine.
Modern Medicine has not been able to help scores of patients who are fighting helpless battles with diseases that allopathic drugs have failed to cure. The growing disenchantment with the modern allopathic system of Medicine is showing as people turn to alternative systems of Medicine like Ayurveda, Homeopathy, Unani, Acupuncture, Siddha and Yoga.
The new-found popularity of these systems is as much due to their almost miraculous success with cases which were given up as hopeless by the allopathic doctors as their side-effect free treatment.
Niamath Research Foundation
Regd . Office : 49, Bharathi Salai,
Chennai - 600 005. India.
Phone: 91-44-28483231/28483281
Fax : 91-44-28440763
Email : drsyedmmameen@gmail.com




Herbal Unani Med
An International Health Magazine